⚡ Introducing Chaskiq AppStore ⚡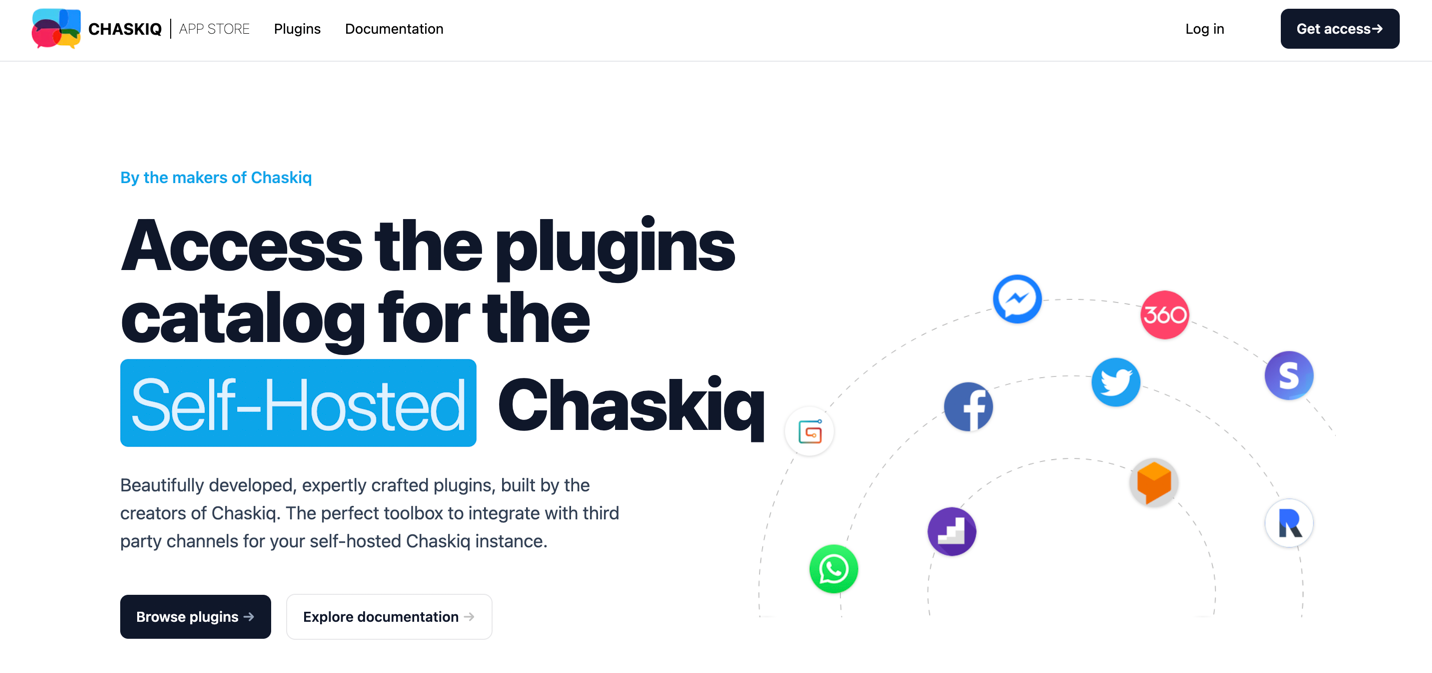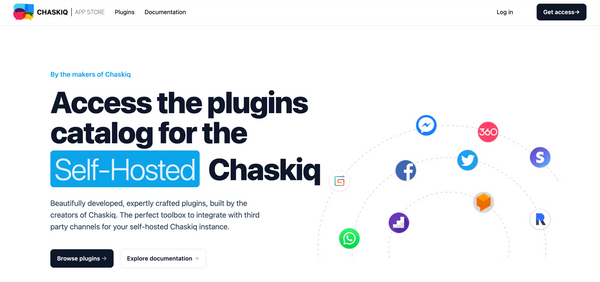 Enhanced Features and Improved User Experience
We're thrilled to announce the latest version of Chaskiq, packed with new features and improvements that will make your experience with our platform even better. Our team has been working tirelessly to enhance Chaskiq's functionality and usability, and we can't wait for you to try it out. Here's what you can expect in this exciting update:
Introducing the Chaskiq Marketplace: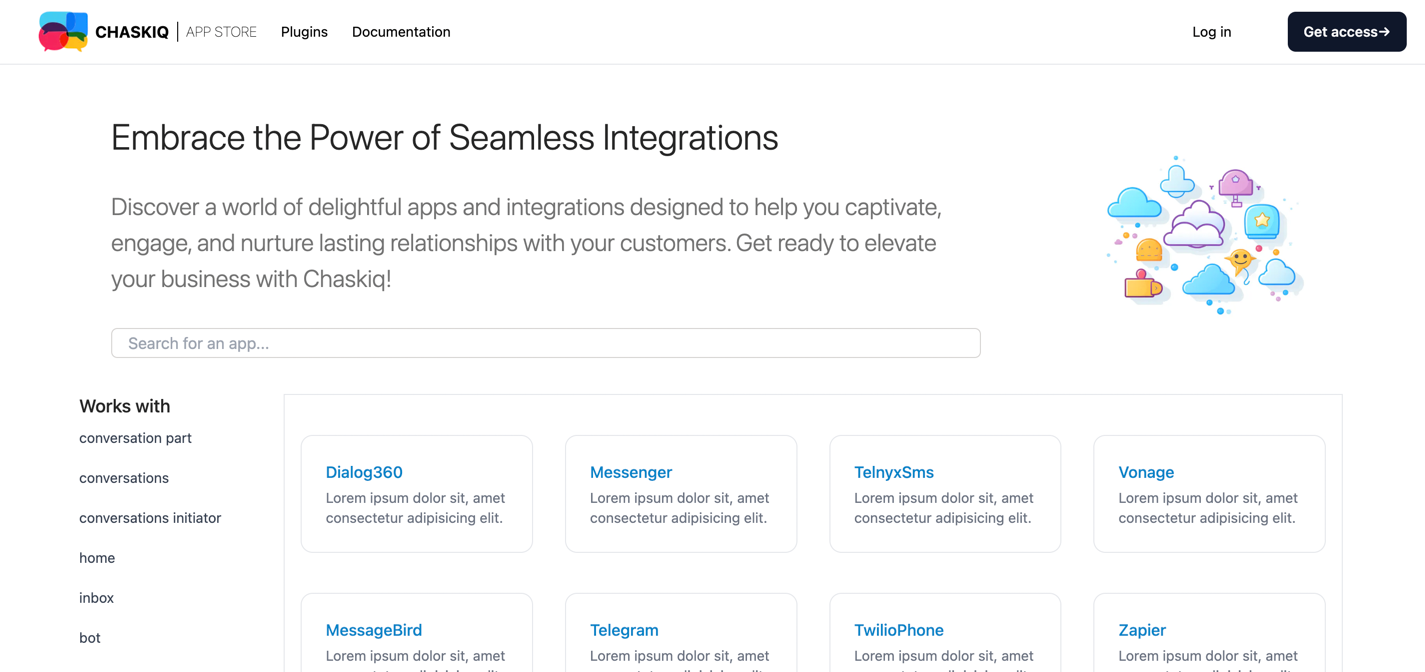 The highlight of this release is the new Chaskiq Marketplace, which allows you to connect your SelfHosted Chaskiq instance to our app store and easily access the latest plugins. Now, you can sync your plugin catalog without needing to redeploy apps. With an ever-growing list of plugins, you'll enjoy an enhanced, customizable experience tailored to your specific needs.
Streamlined Slack Permissions:
Thanks to a valuable suggestion from Leo Soto at Shinkansen Company, we've minimized the permissions required by our Slack plugin. This change offers a better balance between functionality and user privacy, ensuring that Chaskiq only asks for essential permissions to integrate seamlessly with Slack.
Dark Mode Chat Editor:
Our design team has made some tweaks to the chat editor in dark mode, ensuring a more consistent and visually appealing look for users who prefer a darker interface.
Main Branch Update:
In an effort to promote inclusive language, we've renamed our main branch from "master" to "main." This change reflects our commitment to creating an inclusive environment by avoiding terminology with historical connotations tied to slavery and discrimination.
---
We're confident that these updates will make your Chaskiq experience even better. Our team is dedicated to continually improving our platform and providing you with the best possible user experience. We can't wait for you to try out the new features and improvements in this latest version of Chaskiq. Happy chatting!
Owner Role Bugfix:
We've addressed a bug related to how owner roles are added, resulting in a more reliable and consistent user experience across the platform.
Other bugfixes includes:
fix email setup, skip for appusers26a3604
upgrade tailwind + twinmacro84e7417
fix message itemwrapper theme73491a3
text input theme fixes
`Esbuild update to latest`